5 Essential Components for a Successful Foodservice Promotion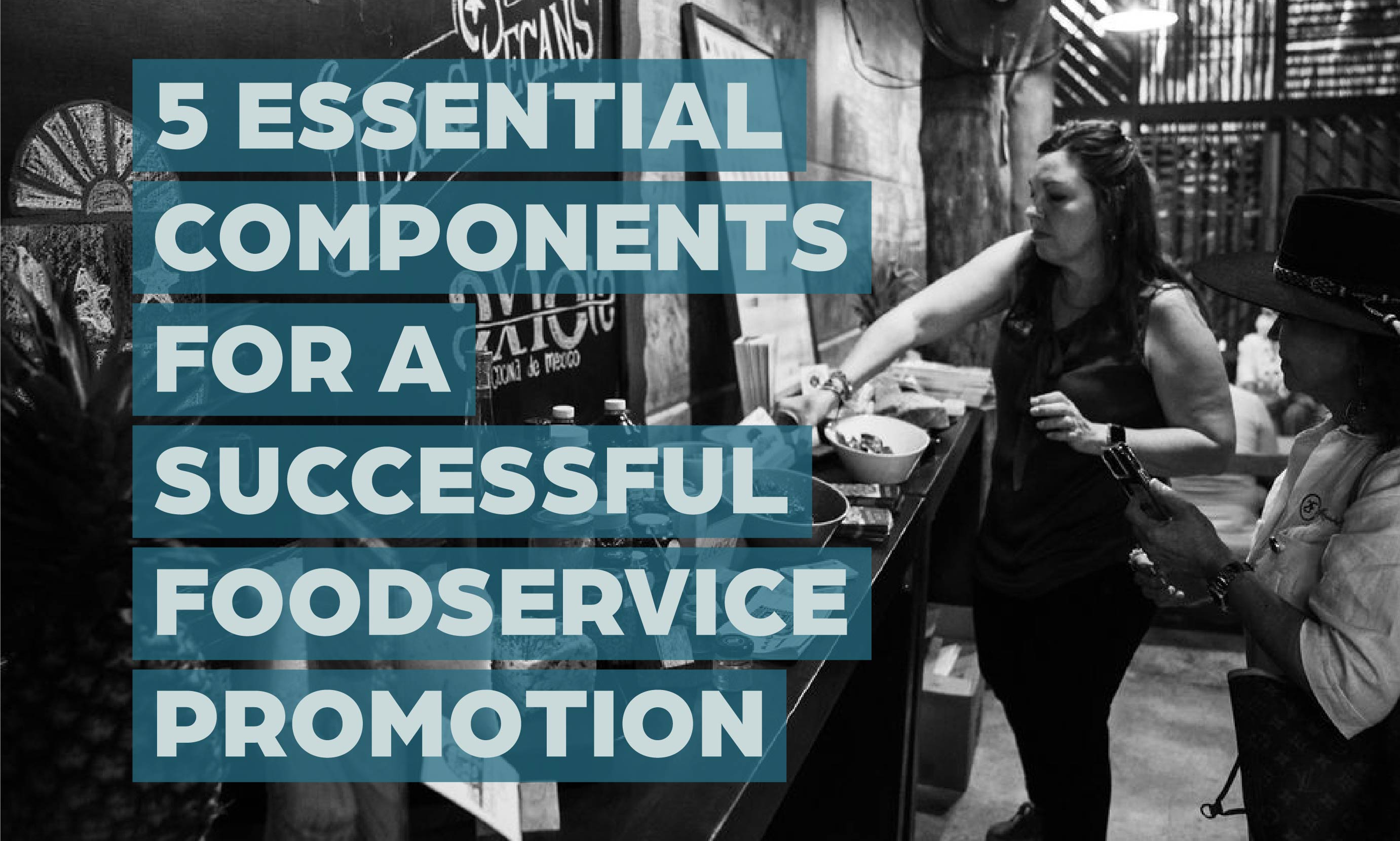 With foodservice sales bouncing back stronger than ever after the pandemic and statistically exceeding retail/grocery sales in all major global markets, foodservice promotions should be at the top of your 2024 promotional strategies. But after so many years of retail promotions owning our promotional budgets, what shifts in thinking are required to find success in the modern realm of foodservice promotion?
Here are five critical components to ensure success in your next foodservice promotion:
Public Relations Services
Create a press release and event invitation that showcase your company and products, but make sure they are translated into the local language and culinary vernacular. (For the latter, we recommending consulting with a local culinary professional.) Distribute these to at least 100 prequalified buyers and local trade media to build internal buzz. Remember to tailor your messaging to appeal to professional chefs who are serious culinary professionals and work with multi-million dollar transactions daily.
Marketing Services
To close deals with foodservice buyers, you need to provide every participating buyer with a company profile sheet and product price sheet with metric measurements, translated into the local language and culinary vernacular. Your marketing services should focus on the essentials, with no fluff.
Advertising Services
Use advertising to showcase your products in raw and prepared forms, packaging options, and culinary uses, while avoiding cliches and stretching buyers' imaginations about what is possible with your products. Make sure all advertising is translated into the local language and culinary vernacular to ensure maximum impact.
Freight Costs
Factor in freight costs to import enough product samples into the destination country to cover sampling by culinary professionals in both raw and prepared forms. This will allow you to effectively demonstrate your product and ensure it is well received by potential buyers.
Pre-Event Research and Assistance
Conduct pre-event research including market overview, importation, and distribution analysis to ensure you're well prepared to create new export sales as a result of the promotion. Ensure that all companies have received adequate export-readiness assistance and are well positioned to succeed in the local market.
The Preeminent Value of Relationships
The influence and buying power of culinary buyers cannot be overstated. These buyers hold significant lifetime value, and building strong relationships with them is essential. Culinary buyers curate and serve the wine and dine lifestyle to their guests every day, making their influence on food trends in their market undeniable. With their buying power and sensory design expertise, culinary buyers are key players in the global food world. Therefore, it is crucial to research and respect their influence and value their standing in shaping buying patterns. If you have struggled with culinary outreach in the past, it may be because you underestimated the value of these relationships or failed to appreciate their professional acumen and schedule.
In the realm of culinary outreach, your network is everything, which is why FEAST Global has dedicated the last decade to building a robust global network of culinary buyers.
It's Time to Take Advantage of High Leverage Foodservice Promotions
By focusing on foodservice promotions, you can take advantage of high-leverage opportunities to cross-sell into other divisions within resort and tourist markets, including bar menus, resort and off-premise retail, and in-room amenities. You can also cross-sell into other regions of the world because of the inter-connectedness of this industry across boundaries. You can also influence global food culture when your products appear on menus in key resorts in global destinations. Additionally, by avoiding buy-back clauses and other "gotchas" common to mass retail sales contracts, foodservice sales contracts can offer a simpler and more straightforward way to enter foreign markets without the expense and complication of retail label compliance.
By implementing these critical components, you'll be well positioned to achieve success in your next foodservice promotion. Want help succeeding in foodservice promotions? FEAST Global is happy to help. Contact us today to schedule a discovery call where we can brainstorm solutions together.