Introducing Our Partnership with Jurgielewicz Duck: Bringing Deliciousness to the World!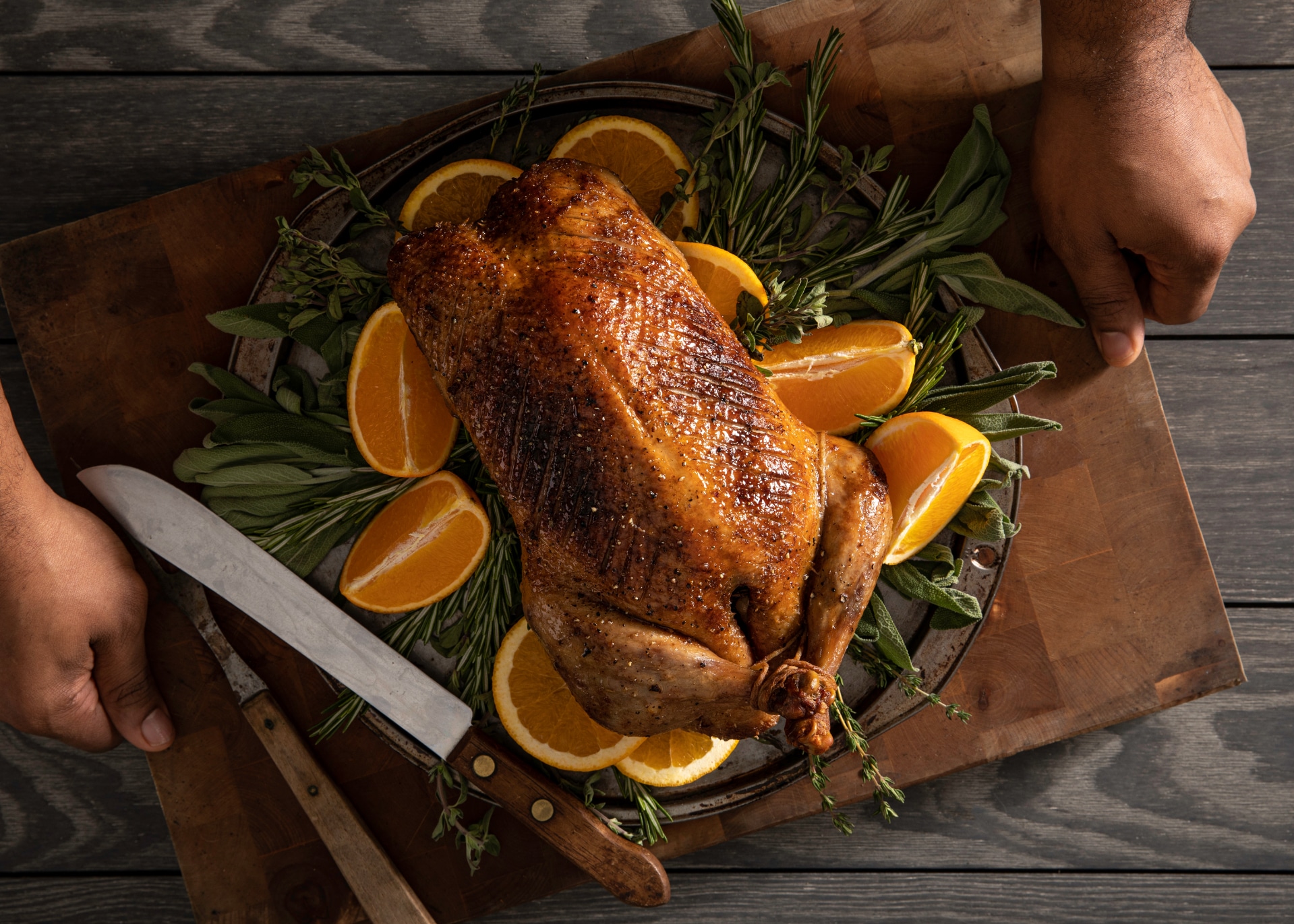 FEAST Global is thrilled to announce our exciting new partnership with Jurgielewicz Duck, a family farm with a legacy spanning 90 years and four generations. Together, we are set to bring the mouthwatering flavors of their full line-up of A-Grade duck products to tables worldwide.
A Taste of Excellence
Each Jurgielewicz duck is meticulously raised and carefully processed, ensuring the healthiest and highest quality product. With minimal processing, USDA inspection and grading, these ducks are a culinary masterpiece ready to grace your family's next meal.
Time-Honored Heritage
The story of Jurgielewicz Duck is steeped in tradition and dedication. As the only vet-owned duck farm in North America, they have cultivated a unique and exceptional genetic line of ducks, starting with a historic white pekin duck brought into the US generations ago.
Preferred by Renowned Chefs
Renowned establishments like Chelsea Market in New York City and Whole Foods have showcased Jurgielewicz Duck's excellence. Moreover, it has earned the favor of world renown celebrity Chef Wolfgang Puck, a true testament to its exceptional quality.
A Global Delight
The time has come for Jurgielewicz Duck to spread its wings internationally! Our partnership opens up opportunities for exporting these delectable ducks around the globe. Some of the
products available for export include whole ducks, duck breasts, duck wings, smoked duck breasts in retail packaging, and rendered duck fat.
With existing certification to export with only one week order to ship lead time available to qualified buyers in Mexico, Jamaica, Trinidad, Aruba, Singapore, Dubai, Morocco, Qatar, and Colombia, and the ability to quickly complete required paperwork for additional market opportunities, Jurgielewicz Duck is ready to fly into your market!
Halal Certified
Jurgielewicz Duck carries the Halal certification by Omaha Transactions, ensuring it meets the highest standards of quality and adheres to Halal guidelines.
Vertical Integration, Quality Assurance
With complete vertical integration from egg to processing, Jurgielewicz Duck maintains full control over their products' quality at every stage, ensuring you receive only the best.
The Perfect Meat-to-Fat Ratio
Unlike any other, Jurgielewicz Duck boasts a perfect meat-to-fat ratio, offering a delightful ribeye-like experience.
Ready to Take Flighs
From their locations in Pennsylvania and Indiana, with separate flocks to insure consistent product delivery even under challenging conditions, Jurgielewicz Duck is venturing beyond borders to land on menus worldwide.
Join us on this journey as we bring Jurgielewicz Duck to the world. To request product specifications or pricing, please contact us.