Reach New International Buyers with Trade Lead Tuesday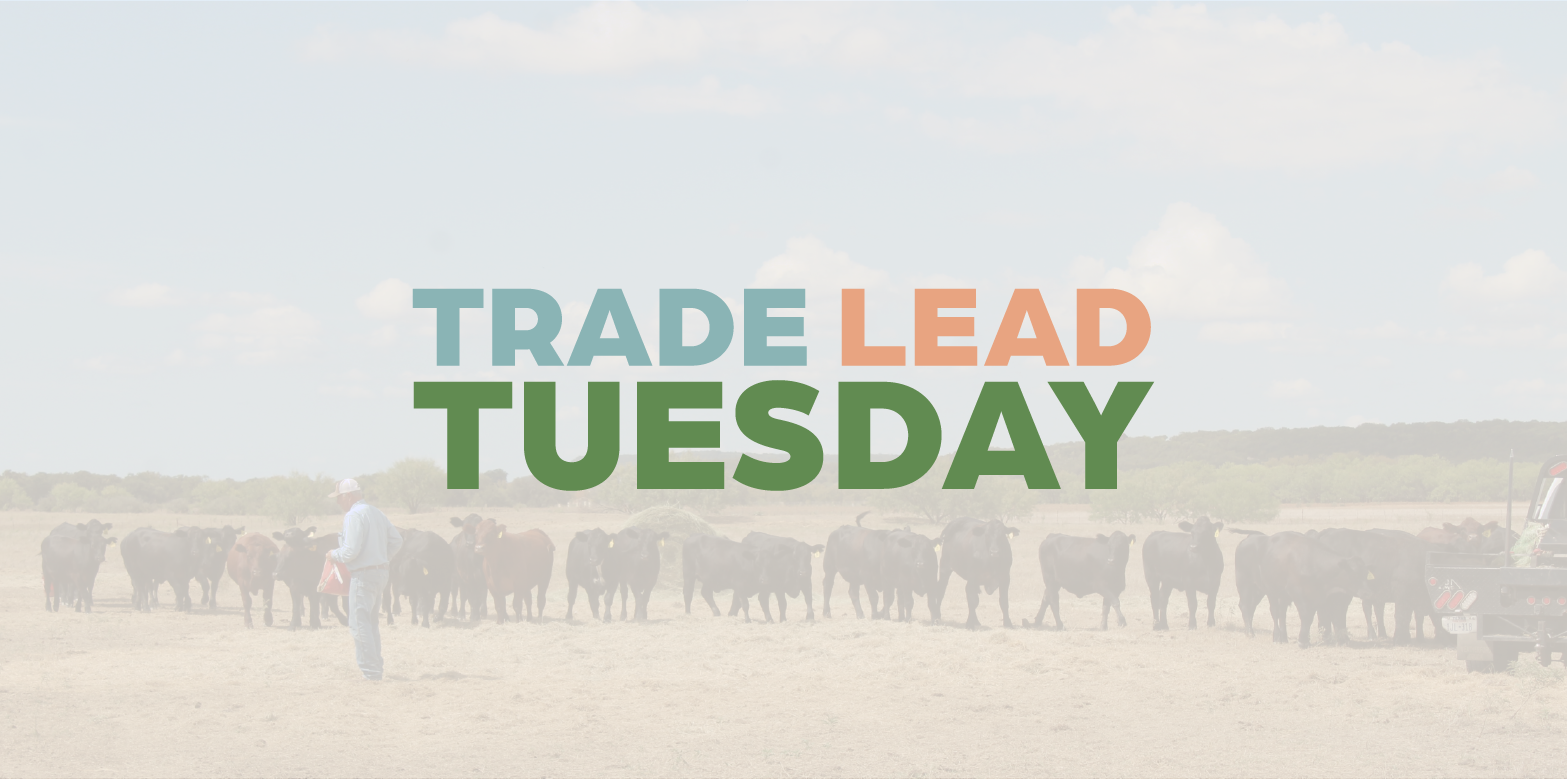 Introducing Trade Lead Tuesday! Every Tuesday, FEAST Global will be delivering sales opportunities for food producers straight to your inbox - at no cost to you!
We want to empower food producers around the world with access to valuable international marketplace information that can help you understand and expand your market value. With Trade Lead Tuesday, we are creating an equitable global trading system that is beneficial for chefs and buyers alike.
In addition to helpful insights about international trade markets, each week's email will include relevant information about our newest trade leads from culinary buyers from all over the globe—allowing you to capitalize on opportunities in the global culinary industry.
What to Expect
Each Tuesday, subscribers will receive an email outlining the newest trade leads from around the world.

Sales opportunities are categorized by product type (meats & seafood, fruits & vegetables, pantry items, beverages, cheese & dairy, etc.).

Review the email to see if there are any opportunities related to your products that sound interesting and fit your business growth strategy.

If there is a lead of interest, simply respond to the email to learn more and begin exploring the opportunity with the help and support of our FEAST Global team

If you see a lead that might be of interest to another producer that you know, we encourage you to forward the email and invite them to subscribe and respond.

Remember, there is no cost for subscription or participation in this program!
Don't miss out on this exclusive trading experience—subscribe today and start taking advantage of Trade Lead Tuesday. Let's get started! Start tapping into lucrative international markets with Trade Lead Tuesday. We know you have innovative products that the world needs to taste—so let's get out there and make it happen!
Who Should Subscribe
Food producers with high quality products to sell in season, in quantities from one pallet to full container loads are encouraged to subscribe to Trade Lead Tuesday. In addition, we encourage leaders at producer promotion and marketing boards as well as leaders at agencies around the globe who are responsible for promotion of food exports to subscribe. You may be shipping food products from anywhere in the world. While we are a U.S. company, we conduct global food matchmaking around the world.
Subscribe now and join us in building a better, fairer global food trade system! With this free subscription service you can rest assured that you won't miss out on lucrative international markets and trade opportunities.
Let's get started! We look forward to helping you maximize your market value with Trade Lead Tuesday.
How to Get Started
Click here

to sign up for our Producer Email List

Check your email to make sure you received a confirmation message and approve the messages to come to your inbox

Remember to check your email each Tuesday to review opportunities

Never be afraid to hit reply and make an inquiry!
Sign up for Trade Lead Tuesday now and explore the culinary opportunities around the world. Take control of your business growth and expand your reach with FEAST Global!
Don't miss out on this great chance to increase your business visibility and reach new customers. We can't wait to help you get started!
Let FEAST Global be Your Gateway to Business Growth
Ready to make your impact and grow your business in the global culinary industry? Join Trade Lead Tuesday and let FEAST Global be your gateway to new business opportunities! Subscribe now and get ready to explore the exciting world of international food trade.
-FEAST Global Team