New Name. Long Track Record.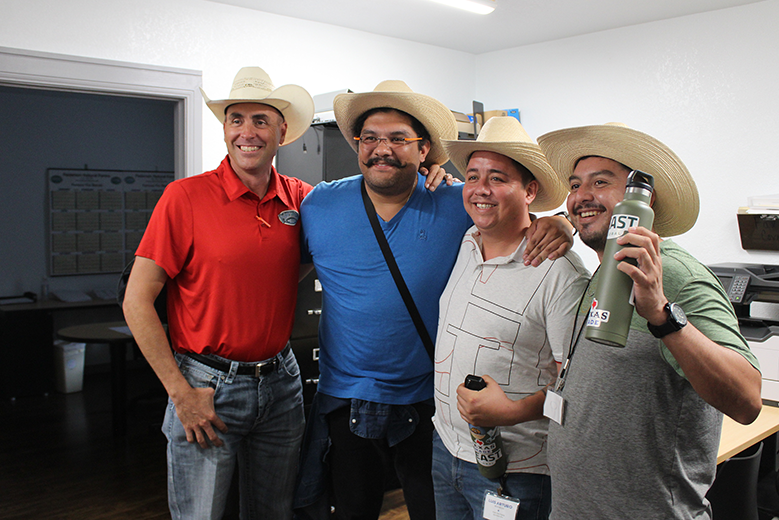 If you've been following our culinary journey for a few years, you'll recognize that FEAST Global is a new name! EATYALL is now FEAST Global.
Our track record of connecting culinary buyers and food producers around the world continues with our rebrand. With the unveiling of the FEAST Global name, we continue to provide creative solutions that combat challenges faced by both culinary buyers and food producers around the globe. By breaking down language barriers, time zone differences and other export hurdles, it's now easier than ever for enthusiastic buyers to access new ingredients on an international level. Not only will this bridge gaps in global marketplaces; it also helps rural communities access financial stability through selling quality goods everywhere from local stores to international markets.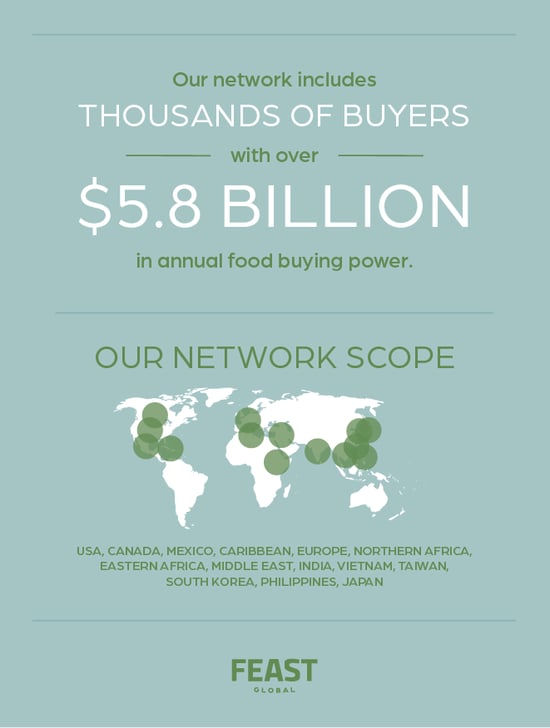 In 2022, we achieved incredible return on investment for our partners and helped dozens of culinary buyers discover new export-ready products around the globe.
Our buyer network currently has over $5.8 BILLION in buying power

We've worked with culinary buyers and food producers on nearly every continent including countries like Taiwan, India, Canada, Mexico, Korea, Vietnam and more.

We've helped buyers find their perfect market match in product categories like beef, seafood, artisan cheese, cured meats, premium fruits and vegetables, tree nuts, fine wines and spirits and premium pantry items like jams, jellies, syrups and seasonings.
Access "Hard to Find" Premium Foods
The world is a big place, and it can be hard to find the best food producers if you're not familiar with every corner of it.
Not only is it hard to find good food producers, but it's also tough to know who you can trust when it comes to food trade. There are a lot of scams and dishonest business practices in the culinary industry.
FEAST Global is the answer.
With 14 years of experience in the culinary industry connecting premium food buyers and chefs and another ten years before that in the business development sector, we have a track record that can be trusted. We're an innovative company that connects culinary buyers with top shelf food producers from all over the world. We have a team of experienced professionals who vet each producer to make sure they meet our buyers' high standards. Plus, our approach is efficient and produces win-win partnerships for everyone involved.
We can help you connect with the products that you need. Are you looking for that wow factor? Something to differentiate your company and make it stand out? We can help you find the products that will dazzle and delight your customers.
Get started today by filling out this simple form to let us know what types of products you are seeking. There is no cost to you >>