Expand Your Food Business Globally and Increase Export Sales Today with FEAST Global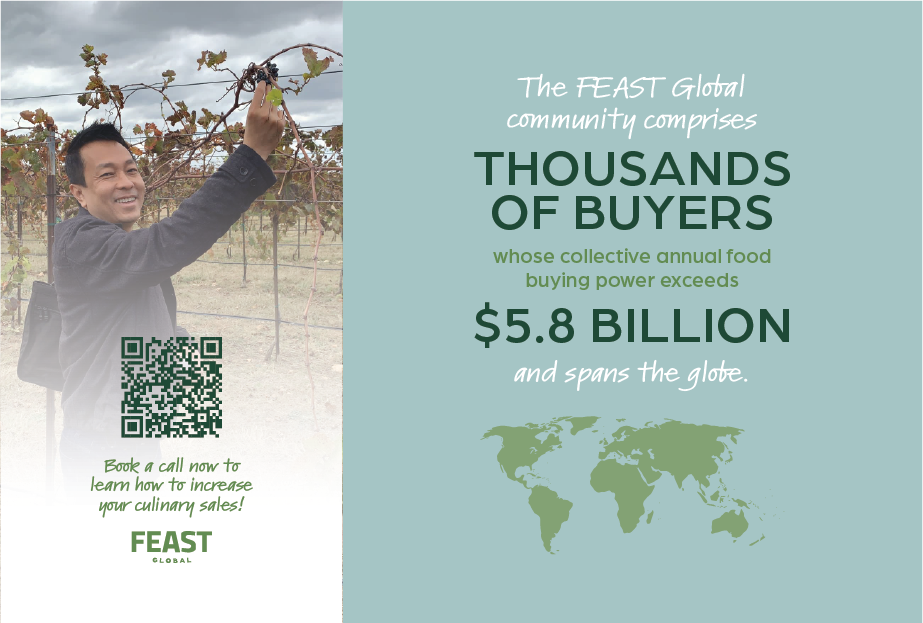 BOOK YOUR DISCOVERY CALL NOW!
Welcome to FEAST Global, your trusted partner in global culinary strategy development and promotions. We specialize in helping food businesses expand their global reach and increase export sales through targeted culinary promotions.
With in-market offices and representation in Latin America (Mexico), India, and Asia, we are a U.S. based company with a global reach.
We specialize in culinary matchmaking on a global scale, working with culinary buyers for whom price is not the only consideration in their buying decision. Health, nutrition, safety, product story, flavor profile, and more are also key factors.
The FEAST Global community comprises thousands of buyers with over $5.8 billion in annual food buyer power that spans the globe. We are dedicated to helping you connect with these buyers and grow your business through targeted culinary promotions.
READY TO LEARN MORE?
Book a discovery call with us today to discuss how to expand your global reach and increase your export sales with FEAST Global's culinary promotions.
Get in touch with FEAST Global.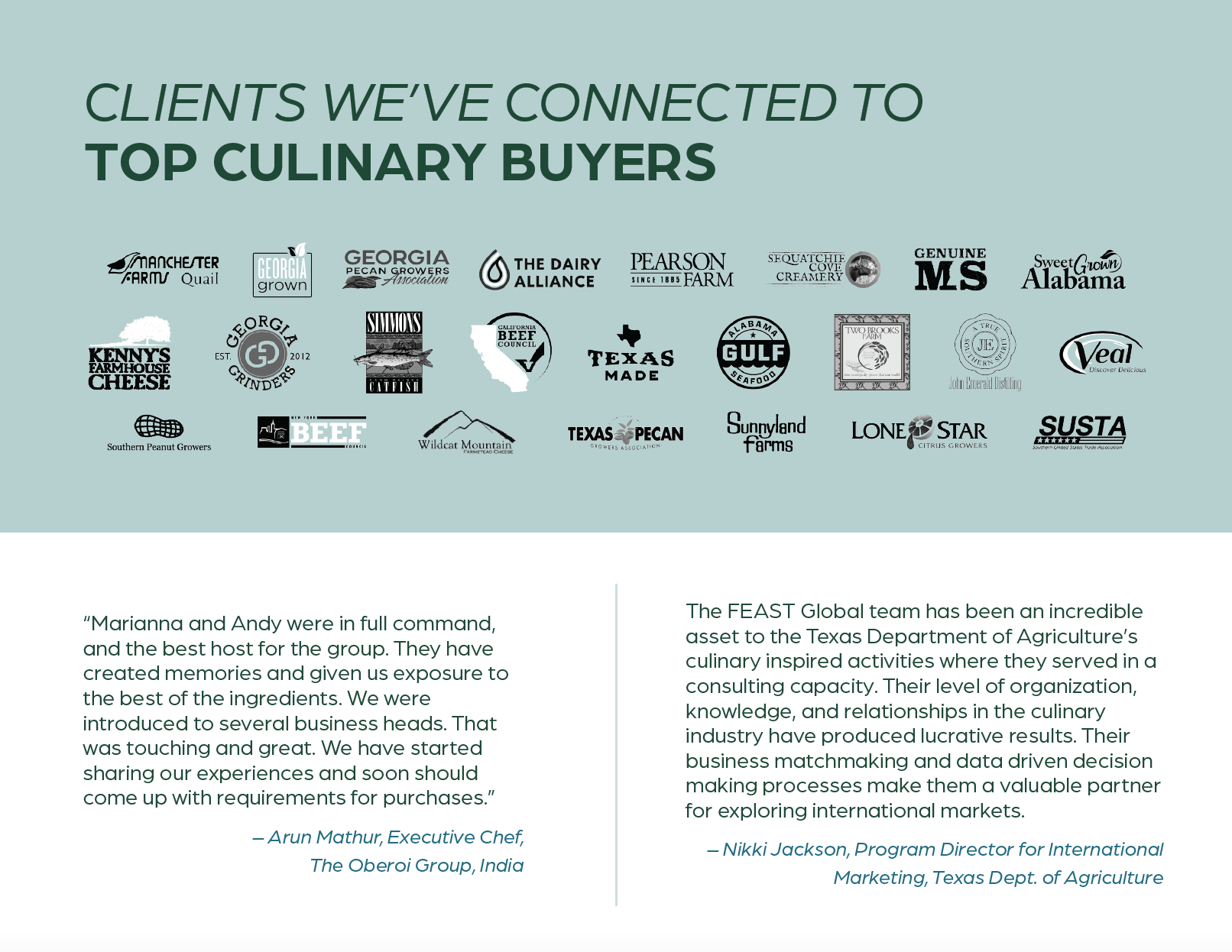 FEAST Global Services Include:
Global culinary strategy development and consulting
Foreign market digital media strategy, including influencer engagement and content development
Menu promotions
Trade seminars, sampling events & foodservice promotions
Inbound trade missions and immersive culinary tours
Virtual and hybrid trade and sales meetings
Trade and business lead development
Market analysis and trade strategy for culinary products
New exporter training and support
Specialized services tailored to small and medium sized exporters
Deal troubleshooting and problem-solving
Product market fit and matchmaking