FEAST Global Expands to India, Opens New Office in Delhi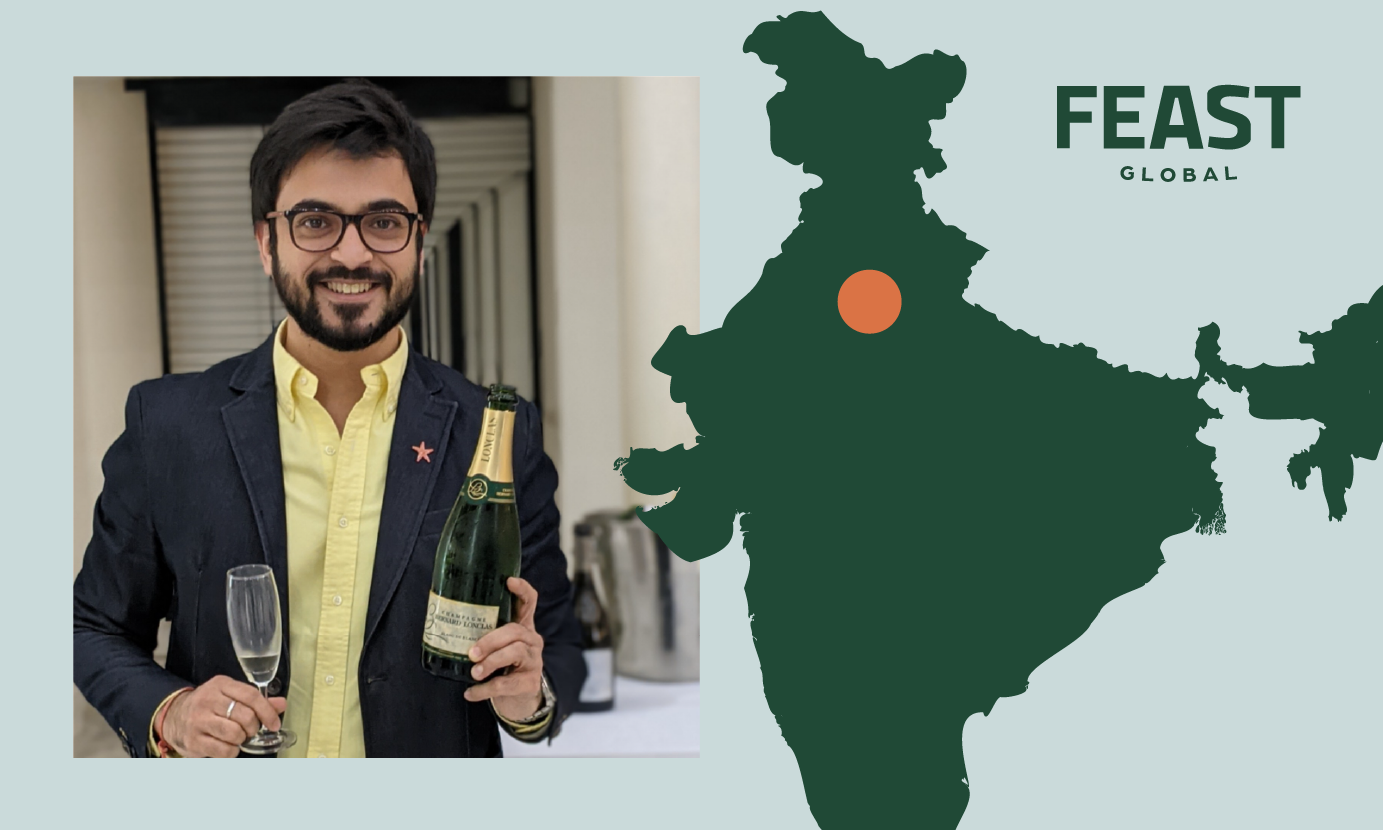 June 14, 2023 - FEAST Global, the leading US-based company specializing in global food matchmaking, is thrilled to announce the grand opening of its new office in Delhi, India. This strategic move is in response to the soaring demand from high-volume culinary buyers in India who are seeking the unique matchmaking services that FEAST Global provides. Moreover, it reflects India's growing appetite for premium and exotic food products, particularly in the flourishing resort, hospitality, and chef-driven restaurant sectors. With the Indian economy and disposable income on the rise, FEAST Global recognizes the immense potential of this market.
The newly established office will be spearheaded by Prateek Arora, an esteemed professional with an extensive background in the food and beverage industry. Prateek brings a wealth of knowledge, business experience, and a global network of connections to his role. His primary objective will be to expedite sales and foster fruitful relationships with food and beverage buyers across India, which is home to the world's largest population.
According to Andy Chapman, Founder and CEO of FEAST Global, "The opening of our first office in India represents a significant milestone for our company. It allows us to fast track sales of premium food products that will help elevate the Indian culinary scene to its rightful place of prestige on the global food map."
Prateek Arora expressed his enthusiasm about this new venture, stating, "I am thrilled to join FEAST Global in this exciting journey. India's culinary landscape is evolving rapidly, and there is an increasing demand for high-quality food ingredients. With our unmatched expertise and network, we aim to bridge the gap between global suppliers and discerning buyers, thereby fueling the growth of India's culinary industry."
Prateek Arora is an accomplished restaurateur, consultant, wine importer, and renowned speaker in the food, wines, and hospitality industry. With a decade of experience, he has worked with international hospitality chains, leading alcobev brands, and corporate and consumer audiences. As a co-founder of Qla, a fine international cuisine restaurant in Delhi-NCR, Prateek curates unique events and immersive experiences for a discerning audience. His culinary expertise, culinary degree, and collaborations with renowned chefs from India and around the world have allowed Qla to host prestigious events such as international cuisine weeks, chef exchanges, and MasterChef Australia dinners. Prateek's exceptional knowledge in wines and beverages is evidenced by his specialized masters in wines from Burgundy, France and his establishment of iWine, an online platform offering innovative learning programs and tasting events to create informed wine consumers in India.
Prior to opening this office, FEAST Global established an extensive network of logistics resources, food and beverage importers and distributors, purchasing agents, decision-making chefs, and retailers across India. FEAST Global is particularly focused on expanding the market share in India for U.S. Pecans, as well as introducing and expanding acceptance of a variety of value-added specialty food products, fresh and processed exotic fruits and vegetables (such as blueberries, apples, and cherries) and award-winning craft beers, fine wines and premium distilled spirits brands.
Producers and trade groups interested in exploring their potential in India are invited to book a no-cost consultation. FEAST Global offers a fresh approach to reach the vast community of culinary buyers in India. For more information, follow FEAST Global on social media @gofeastglobal.