Internships Available for the 2023-24 School Year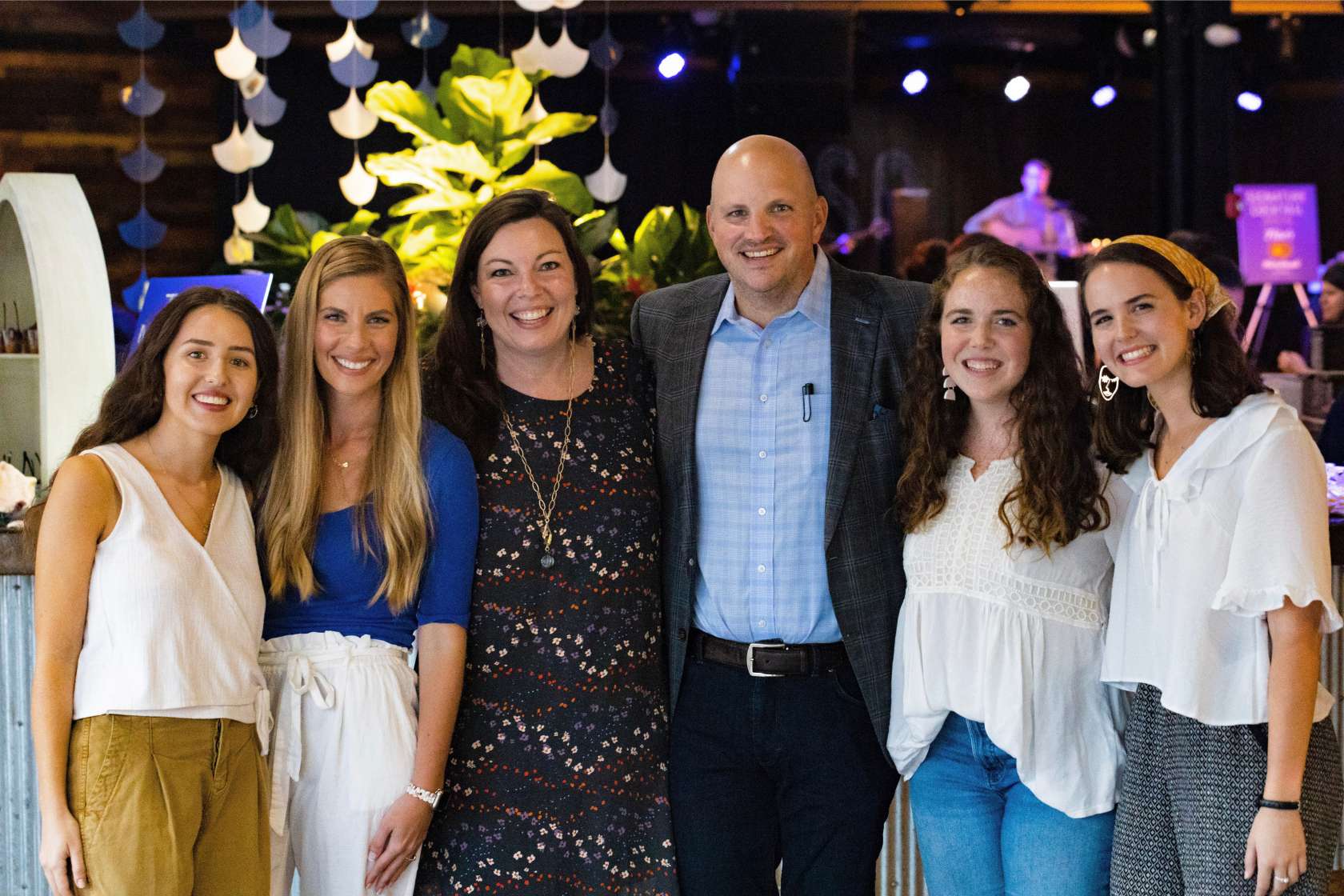 We're looking for students to join our team for one of our 3 month Internship Programs!
Why apply to be a FEAST Global Intern?
FEAST Global uniquely matches premium food producers to high value culinary buyers, so they can achieve their full potential together. We are pioneering a movement that unites best-in-class food producers with the culinary world's top buyers, and you can be a part of it!
As a FEAST Global intern, you will have the opportunity to work closely with our team of experienced professionals who are passionate about connecting people on a global scale. The FEAST Global team will provide you with valuable feedback and guidance to help prepare for your future. Expect to work on projects that align with your field of study and career goals and will enable you to gain skills and develop your portfolio in a meaningful way.
All Applicants Should Be:
Intensely curious, eager to learn, and willing to ask questions
Attentive to details and committed to producing excellent work
Eager to contribute to the FEAST Global team and help work towards company goals
Actively enrolled in a college or university, as a rising junior, senior, or graduate student studying Marketing, Graphic Design, or a similar field of study. OR Actively enrolled in a college or university, as a junior, senior, or graduate student studying International Business or a similar field of study.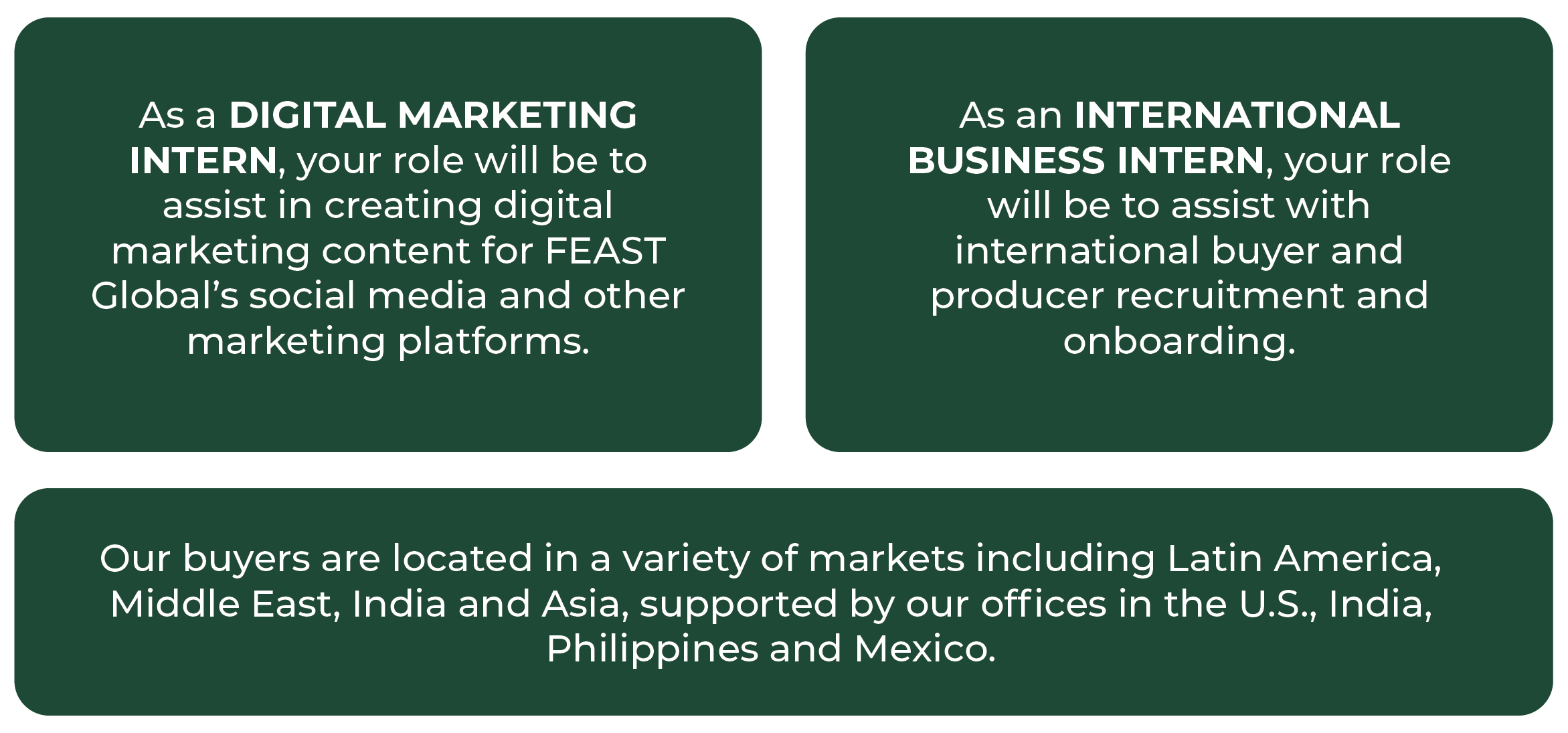 This is a part-time internship open for Fall, Spring, or Summer semesters of the 2023-24 school year. Our close-knit team is composed of remote employees from around the world, but some in-person work is available if you are located in the greater Jackson, Mississippi or on the Mississippi Gulf Coast. Internship extensions are possible with superior performance.
To apply, send a resume and cover letter to hello@feastglobal.com.
Download our Digital Marketing Internship Infosheet or International Business Internship Infosheet to share this opportunity with others!