Expand Sales of your Food and Beverage Products in Mexico's Hottest Tourism Market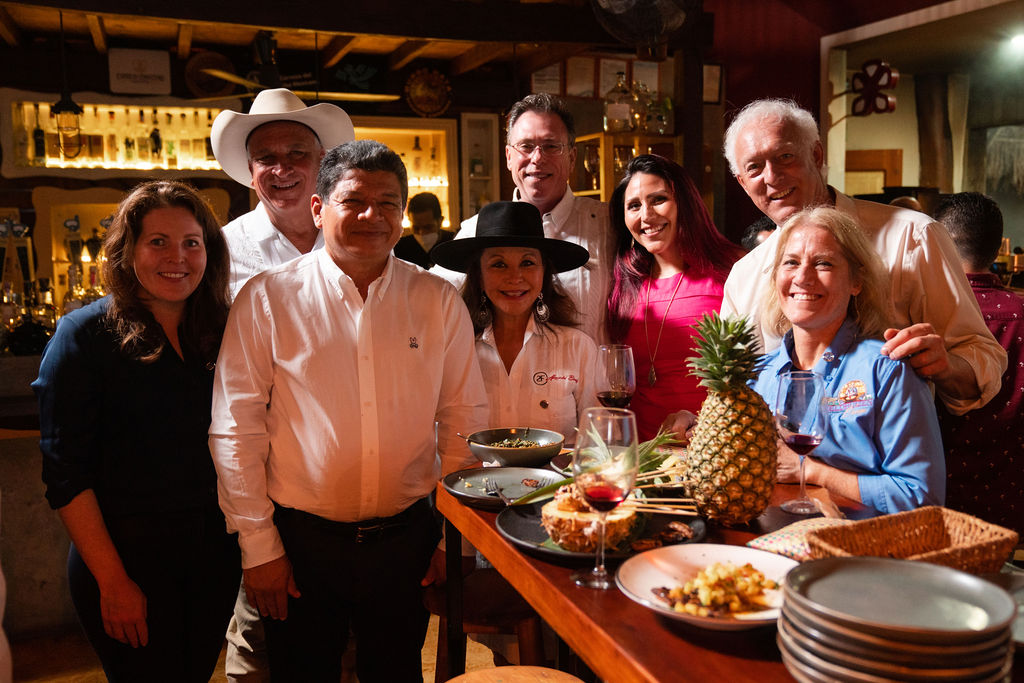 Are you looking to expand your premium food and beverage product exports to a lucrative market?
Look no further than the Mexican Caribbean, one of the world's top 10 tourist destinations and the hottest tourism market in Mexico. With a record-breaking number of international visitors and a growing demand for high-quality ingredients, there's never been a better time to showcase your products in FEAST Global's upcoming Foodservice Promotion.
Dates: July 18-19, 2023
Location: Cancun, Mexico *
Registration Deadline: May 17, 2023 **
Get in front of top food buyers in the Mexican Caribbean
Our upcoming FEAST Global foodservice promotion is an excellent opportunity to showcase your premium food and beverage products to top food buyers in the Mexican Caribbean. This will take place in a world-class test kitchen at the fastest-growing premium foodservice distributor in Cancun, providing your products with the exposure they need to succeed in this market.
This distributor has their own in-house customs broker, which means they are well-equipped to handle the import and distribution process for new exporters. They also have a brand new license to distribute beer, wine, and spirits! Additionally, they have a consolidation warehouse located in Laredo, ensuring that U.S. exporters can get their products into Mexico quickly and efficiently. With a focus on constantly adding new products to their catalog to meet the growing demand of this popular destination, this distributor is an excellent partner for anyone looking to establish a long-term relationship in this market. You'll also meet and sample products to additional distributors and key resort, restaurant group and retail buyers during this promotion.
Register to Receive More Information About This Marketing Program + the FEAST Global Market Summary for the Mexican Caribbean
Why you should expand your sales to the Mexican Caribbean
Here are a few reasons why you should expand your food and beverage sales to the Mexican Caribbean:
In 2022, the Mexican Caribbean welcomed a record-breaking 19 million visitors and even more guests are expected this year.

In the first two months of 2023, international arrivals at the Cancun International Airport, the gateway for international visitors to the Mexican Caribbean, were up 27.3% compared to 2022.

Last year, non-resident international arrivals at the Cancun International Airport were up 46.8% over 2021 -- and well over pre-pandemic numbers.

Average daily spend and the average length of stay have both increased substantially over 2019 numbers.

In 2022, the Mexican Caribbean had 1,314 hotels in operation offering 125,481 hotel rooms, which reached a general average occupancy rate of 72 percent. And that number is growing rapidly!

The U.S. is by far the largest tourist market for the Mexican Caribbean, with approximately 60% of their visitors coming from the U.S. and 19% more visiting in 2022 than in prior years.
Foodservice promotion in Mexican Caribbean
By participating in FEAST Global's Foodservice Promotion, you'll gain access to distributors and chefs who are eager for premium food and beverage products that will help them continue to attract world-class visitors from around the globe.
FEAST Global has established relationships with the top food and beverage distributors, customs agents, and many of the top resort and restaurant chefs and buyers in the region. With our insider knowledge and expertise, we'll help you navigate the market and get your products in front of the right people.
Mexico continues to be a strong and consistent export market for U.S. companies. With a long land border and a Free Trade Agreement that has eliminated duties on all agricultural and food products, it's a natural market for U.S. exporters. Mexican importers are familiar with U.S. business practices, and Mexican consumers recognize U.S. brands and labels as consistent, high-quality, and high-value. In the last 25 years, the U.S. has quintupled the number of agricultural products exported to Mexico, making it the second-largest export market for the U.S. after China and a top destination for U.S. made premium food and beverage products. With an average export growth of 22% in the last five years and $29 billion in exports in 2022, the highest amount since the USMCA, now is the time to get in on the action.
Don't miss out on the chance to jumpstart your premium food and beverage export sales and tap into Mexico's hottest tourism market. Let's help Mexico maintain its powerhouse status as a global tourism destination while boosting your own business in the process. Contact FEAST Global today to participate in our Foodservice Promotion and showcase your products to a hungry market.
What services will you receive? How much is it? How does it work? Learn all this and schedule a free consultation here >>>
* Travel is optional and does not qualify for 50% reimbursement programs unless coordinated with an official Trade Mission. Contact us for more information.
** Limited participation slots available. First come, first-served. If the activity fills prior to the registration deadline, we will close registration. FEAST Global reserves the right to deny participation to any company for any reason. It is our desire to assemble a product portfolio that is likely to generate new export sales, based on current market analysis.