Taste Southern Excellence: NYC Menu Promotes Pearson Farm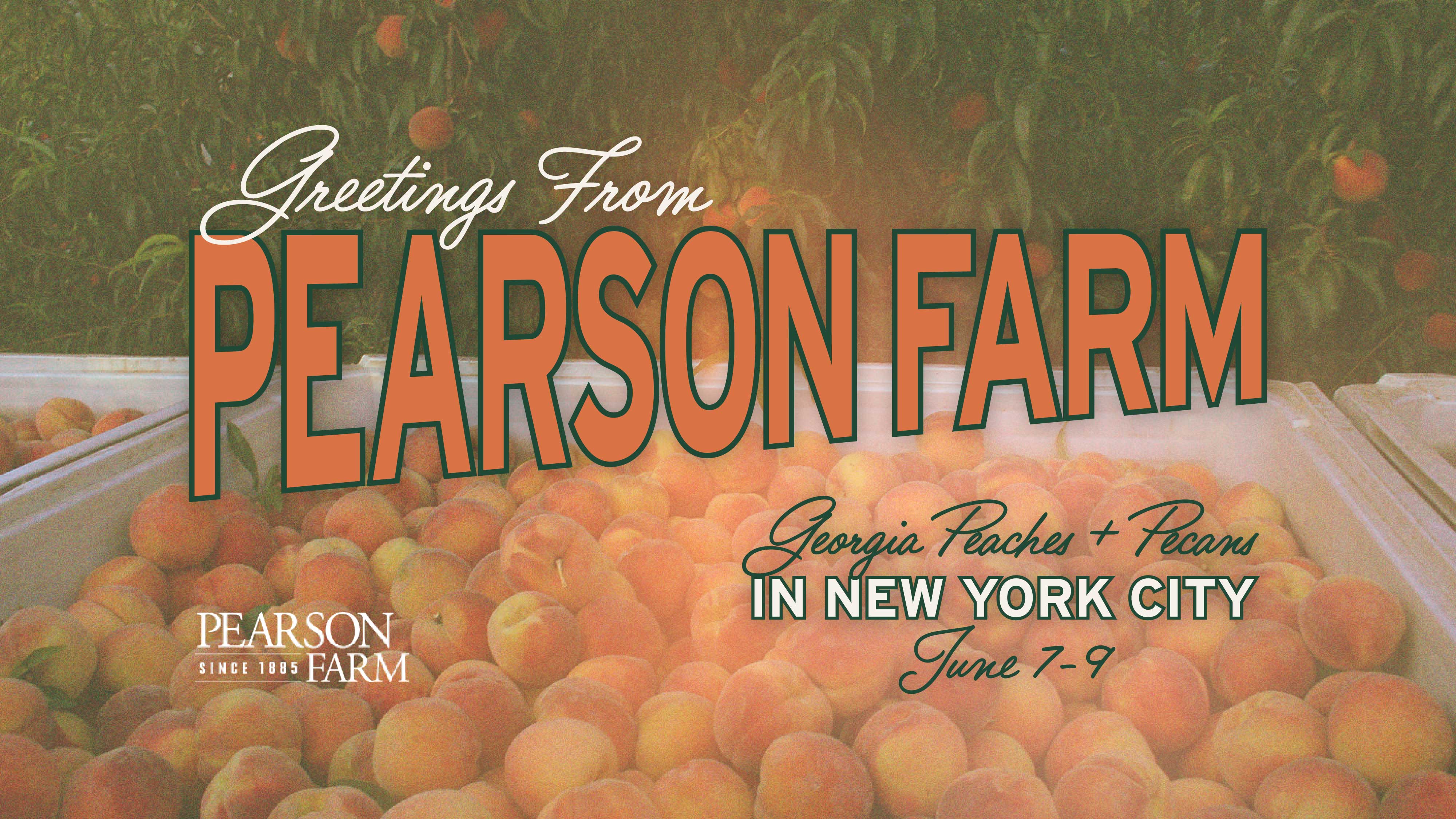 At FEAST Global, we take great pride in connecting exceptional producers with our global network of buyers. Today, we are thrilled to announce an exclusive menu promotion in New York City on June 7-9, 2023, featuring the premium peaches and pecans from Pearson Farm.
Discover Pearson Farm
With roots dating back to 1885 in Zenith, Georgia, Pearson Farm has cultivated a legacy of producing the finest peaches and pecans in the Southern United States. As FEAST Global, we are honored to partner with them and share their passion for quality and flavor with our discerning buyers around the world. Pearson Farm's commitment to excellence and their "Direct to Chef" program, which delivers fresh peaches and pecans from their Georgia farm to restaurants nationwide, exemplify their dedication to providing exceptional products.
Pecans That Delight
Experience the true taste of Georgia with Pearson Farm's premium pecans. Hand-harvested, shelled, and packed on their farm, these pecans offer unparalleled freshness and flavor. Whether you're snacking on in-shell pecans straight from the tree or exploring the countless recipe possibilities, Pearson Farm's pecans are a versatile ingredient that will enhance any dish. Indulge in their rich texture, delightful crunch, and the valuable health benefits these Georgia pecans provide.
Juicy Georgia Peaches
FEAST Global is delighted to introduce our buyers to the juicy, sun-ripened peaches from Pearson Farm. Each peach is carefully handpicked at the peak of perfection, ensuring an explosion of sweet, succulent flavors with every bite. With over forty varieties available, these Georgia peaches showcase the diversity and vibrancy of this remarkable fruit. Pearson Farm's dedication to preserving the quality and essence of each peach ensures an unforgettable taste experience that will transport you to the orchards of Georgia.
Menu Promotions in New York City
FEAST Global is proud to organize an exclusive menu promotion for Pearson Farm in New York City, featuring Pearson Farm peaches and pecans at three esteemed restaurants from Wednesday, June 7 to Friday, June 9. As we strive to create mutually beneficial partnerships and opportunities, we're excited to offer our global network of buyers the chance to explore the exceptional flavors of Pearson Farm in these culinary hotspots.
Join us at the following venues for these unique menu offerings:
Gus' Chop House in Brooklyn: Delight in the unique combination of Blood Pudding, Spring Onion, and Pearson Farm peaches for a memorable flavor experience.
Popina in Brooklyn: Indulge in Ricotta and Herb Pansotti, Garlic Scapes, and Pearson Farm pecans, adding a delightful crunch and depth of flavor to each bite.
Huertas in New York City: Savor Pearson Peaches paired with Cantabrian Anchovies, Pearson Pecans, and a touch of Sherry, showcasing the harmonious blend of sweet and savory.
Limited Availability
Please note that these exclusive menu offerings will be available on a first-come, first-served basis while supplies last. We invite our esteemed buyers to seize this extraordinary opportunity to discover the exquisite flavors of Pearson Farm peaches and pecans.
Expand Your Culinary Horizons
Menu promotions like these allow chefs and buyers to not only taste the exceptional products but also foster valuable partnerships and inspire creative content. At FEAST Global, we understand the influence that renowned chefs in cities like New York City have on global food culture and consumer preferences. By featuring Pearson Farm's peaches and pecans, we aim to create a significant impact on domestic and global foodservice, as well as e-commerce sales for this esteemed producer.