FEAST Global Partners with United Sorghum Checkoff Program to Elevate Sorghum as a Culinary Gem in the Global Marketplace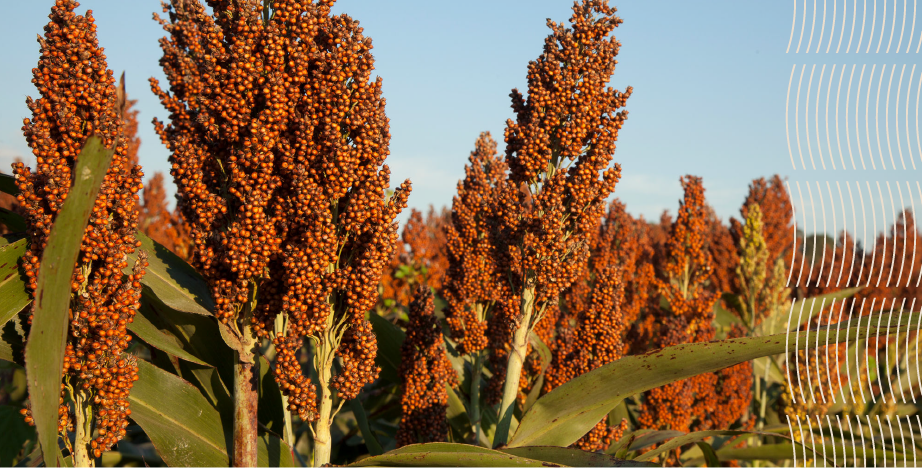 At FEAST Global, we are thrilled to announce our partnership with the United Sorghum Checkoff Program, also known as Sorghum Checkoff, to develop a strategic plan aimed at promoting sorghum as a culinary ingredient on the global stage. Sorghum, a versatile and nutritious grain, has been primarily utilized for livestock feed and ethanol production. However, its culinary potential has gained traction in recent years, expanding into the consumer food industry and emerging markets like distilled spirits and craft beer. In this blog post, we will delve into why sorghum needs a strategic plan as a culinary ingredient and what this partnership signifies for the future.
The Culinary Potential of Sorghum
Traditionally, sorghum has been synonymous with livestock feed and ethanol production in the United States and many other countries. However, its culinary potential is increasingly being recognized and embraced. Sorghum's versatility allows it to transcend traditional marketplaces, offering producers a pathway to greater profitability.
Sorghum is an excellent whole grain option for the foodservice sector, boasting a wide range of culinary uses while meeting the dietary needs of consumers. Notably, it is naturally gluten-free and non-GMO, making it an attractive choice for those with dietary restrictions. Furthermore, sorghum's nutrient profile is impressive, featuring more natural antioxidants than blueberries or pomegranates.
Cooking with sorghum not only caters to special dietary requirements but also presents an on-trend, versatile, and nutritious option that satisfies a myriad of palates. Moreover, it can save time and energy in the kitchen, as it can be cooked using various methods such as stovetop, slow cooker, oven, or rice cooker.
Sorghum Products of Interest
In the food sector, various sorghum products have garnered attention. These include whole grain sorghum, whole grain sorghum flour, popped sorghum, and sorghum flour. These offerings provide chefs, home cooks and food manufacturers with diverse options to incorporate sorghum into their culinary creations.
Sorghum's Environmental Benefits
Sorghum is not only a culinary gem but also an environmentally friendly crop. It stands out as one of the most efficient crops in terms of solar energy conversion and water usage.
Additionally, it is known for its high energy content and drought tolerance. These qualities make sorghum a sustainable choice for conscious consumers.
Sorghum's Growing Popularity
Thanks to its nutritional value and versatile applications, sorghum has found its way into breakfast, lunch, dinner, and snacks. It has become a key ingredient in over 350 product lines in the U.S. alone, underlining its growing popularity among consumers and foodservice professionals and setting the stage for global growth.
In partnership with the Sorghum Checkoff, FEAST Global seeks to create a world where sorghum takes center stage on plates around the globe, offering a delicious and sustainable culinary experience. Stay tuned for more exciting developments on this journey!
Why FEAST Global?
FEAST Global was chosen for this crucial task due to its expertise in global culinary markets and a strategic focus on a "total globe" approach to export market development, specifically within the food and beverage sectors spanning importer relations, foodservice and retail distribution as well as HORECA, chef, traditional retailer, e-commerce and direct to consumer channels. With a U.S. base and marketing offices worldwide, FEAST Global's collaborative approach, analytical strengths, track record of facilitating effective collaborations with other complimentary product categories and commitment to setting a new standard in return on investment make them the ideal partner for creating this global promotional strategy that can significantly enhance the value proposition of American sorghum farmers.
Andy Chapman, FEAST Global CEO said, "We are incredibly excited to be selected for this task that has the potential to elevate the reputation of U.S. Sorghum in the global marketplace. By raising the value proposition, creating new high-value sales channels, and increasing the consumption of this healthy, sustainable food around the world, we aim to make sorghum a household name in the culinary world."
As we embark on this journey to promote sorghum as a culinary treasure in the global marketplace, we invite all readers, whether they are a product promotion board or an individual producer interested in exporting, to contact us. If you wish to learn more about a global promotional strategy for your food or beverage product or brand, FEAST Global is here to help.