Uniting Global Markets for Modern Culinary Trade Promotions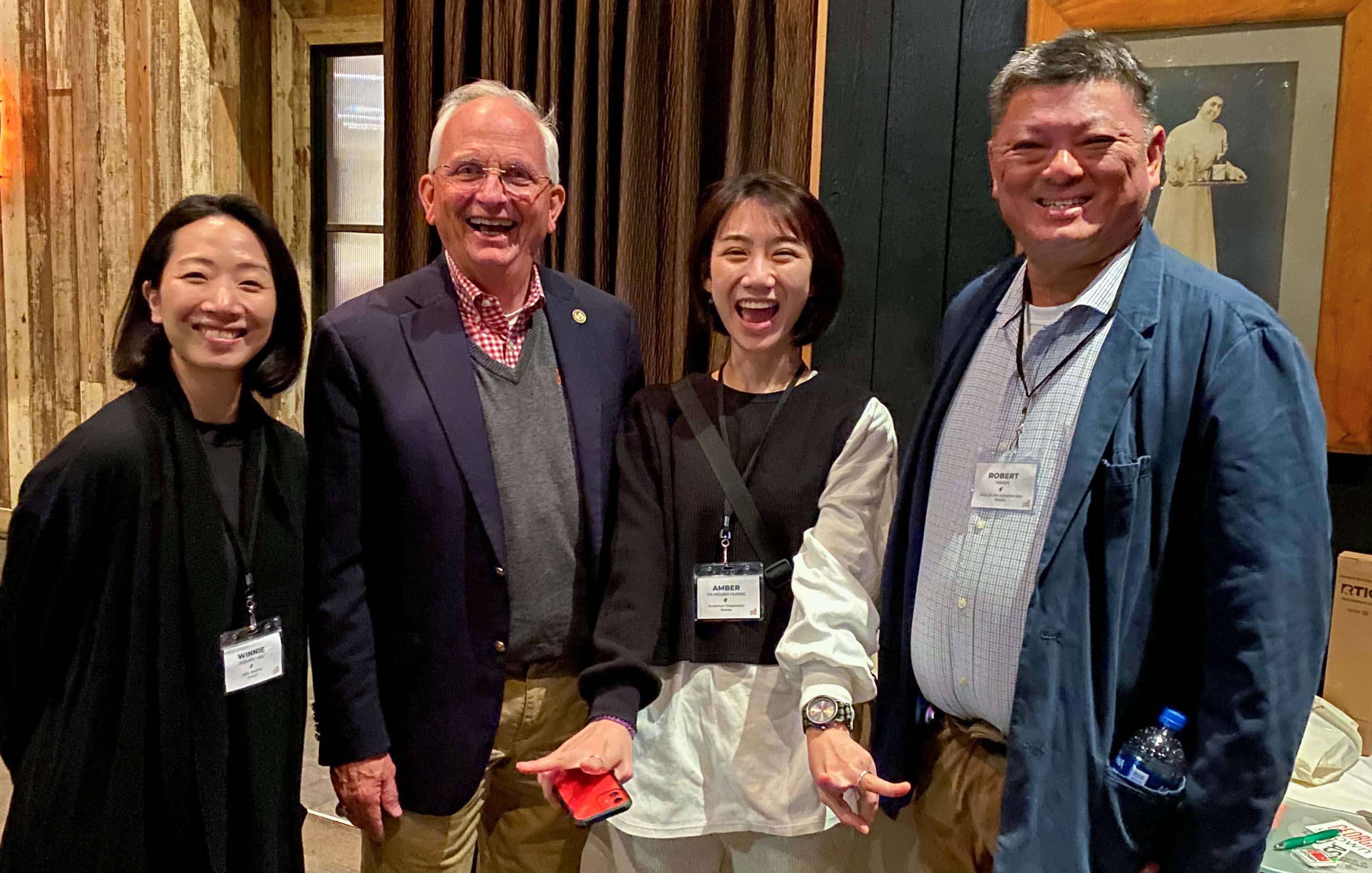 In the aftermath of the pandemic, the landscape of agri-food trade promotions has transformed, demanding a fresh approach that considers the entire globe. While local cultures and trade requirements need attention on a per-country basis, stopping there is short-sighted. This approach unquestionably reduces the return on investment for promotional spending, often funded by taxpayers or farm programs, which we believe also cuts into the farmer's portion of the food dollar earned.
Today's food buyers, including executive chefs and culinary directors, are more interconnected than ever, shaping import decisions and influencing food culture and consumer choices. This group of buyers frequently engages in international travel and pursues career advancements globally. With the expansion of global hotel, restaurant groups, airlines, and cruise lines, accompanied by the frequent relocations of their experts, modern trade strategies must adopt a global perspective before local implementation. As these globe-trotting chefs shape retail and grocery offerings across developed and emerging markets alike, a comprehensive global promotional strategy becomes paramount to maximize immediate and long-term returns.
Introducing Comprehensive Global Strategies for Greater Product Sales
The power of a comprehensive global strategy to bolster product sales is vividly demonstrated through the following examples. While these stories are based on real events, they have been delicately crafted to safeguard the proprietary business practices of those involved.
1. Chef Raj: A Culinary Ambassador Bridging Continents
Meet Chef Raj, an acclaimed culinary virtuoso hailing from India, renowned for his extraordinary culinary prowess in top-tier resorts and featured appearances on India's leading food television programs. His reputation resonated on a global scale, leading him to a collaboration with a distinguished Dubai-based developer. Tasked with spearheading multiple restaurant concepts in Dubai, UAE, Chef Raj triumphed, and his journey came full circle as he returned to India, tasked with crafting menus and restaurant concepts for an upcoming 5-star Hyatt property. In just a few years, the alliance with this influential chef has not only opened doors to new sales with four multinational importers, but it also harnessed the potency of his celebrity chef influence. This narrative highlights how culinary innovation transcends borders, captivating palates and the purchasing potential of diverse global entities. It underscores the paramount need for a comprehensive global trade strategy, recognizing the shared demand for exceptional flavors and ingredients.
2. Synchronized Success: Procurement Officers Uniting Global Menus
Step into the world of regional procurement officers, entrusted with sourcing ingredients for international hospitality giants such as Marriott and Hilton. Spanning regions like Latin America, Europe, the Middle East, and Southeast Asia, these professionals seek opportunities to harmonize diverse menus with a common ingredient. Enter FEAST Global, offering clients the expertise to devise global promotional strategies such as menu features for multinational organizations seeking signature ingredients to introduce across various culinary experiences on a global brand's stage. By orchestrating collaborative procurement and promotion approaches, FEAST Global enables clients to foster worldwide acceptance of a singular ingredient while orchestrating synchronized promotional campaigns across diverse global arenas. Campaigns of this nature epitomize the potential of a comprehensive global trade strategy, yielding substantial returns that resonate with both international audiences and suppliers.
These illustrative case studies underscore the imperative of transcending localized tactics and embracing a "total globe" approach to trade promotions. As the culinary world continues to weave a complex web of connections, recognizing and harnessing these links can catalyze unparalleled growth and triumph in the realm of trade promotions.
Explore the Power of Comprehensive Global Trade Strategies
The development of a "comprehensive global trade strategy" opens up a new world of opportunities. This forward-thinking approach encourages us to go beyond usual limits, unlocking the potential for exponential results.
Even though the idea of using a "total globe" promotional strategy might seem impossible to manage or might not seem to fit traditional budget categories, shifting your view to see things from a higher point is worth it and seems to always show us ways to use resources in a new way for greater return on investment.
Collaborating with FEAST Global, a trailblazer in coordinating and harmonizing a global network of consultants and experts, introduces accountability, concentration, and synergy into the equation. This synergy not only optimizes the value of every dollar invested in global trade promotions but also redefines the contours of success itself. By going beyond individual market strategies and welcoming a comprehensive global trade strategy, you put your agri-food products on the world stage. Intentionally mixing all sorts of different influences brings success that goes beyond borders, getting results for your promotional dollars that might have seemed impossible before.
FEAST Global and OnPoint STRATEGIES: A Dynamic Partnership
Did you know that FEAST Global and OnPoint Strategies have joined forces to offer global marketing expansion strategy and programs for value-added agriculture, food and beverage products? By aligning their expertise in global trade promotions and finance with their well-developed global buyer and seller networks, they empower agri-food trade organizations and businesses to expertly navigate the intricacies of developing and managing a contemporary "total globe" trade strategy. This dynamic duo also extends market-specific trade promotion support, including on-the-ground representation in key regions such as Latin America, India, and the Asia Pacific markets.
Discover how we can transform the efficacy of your global trade promotions today. Reach out to us to learn more about this exciting opportunity for revolutionizing your return on investment.