FEAST Global Launches Latin America Culinary Advisory Board to Help Food Producers Expand their Market Value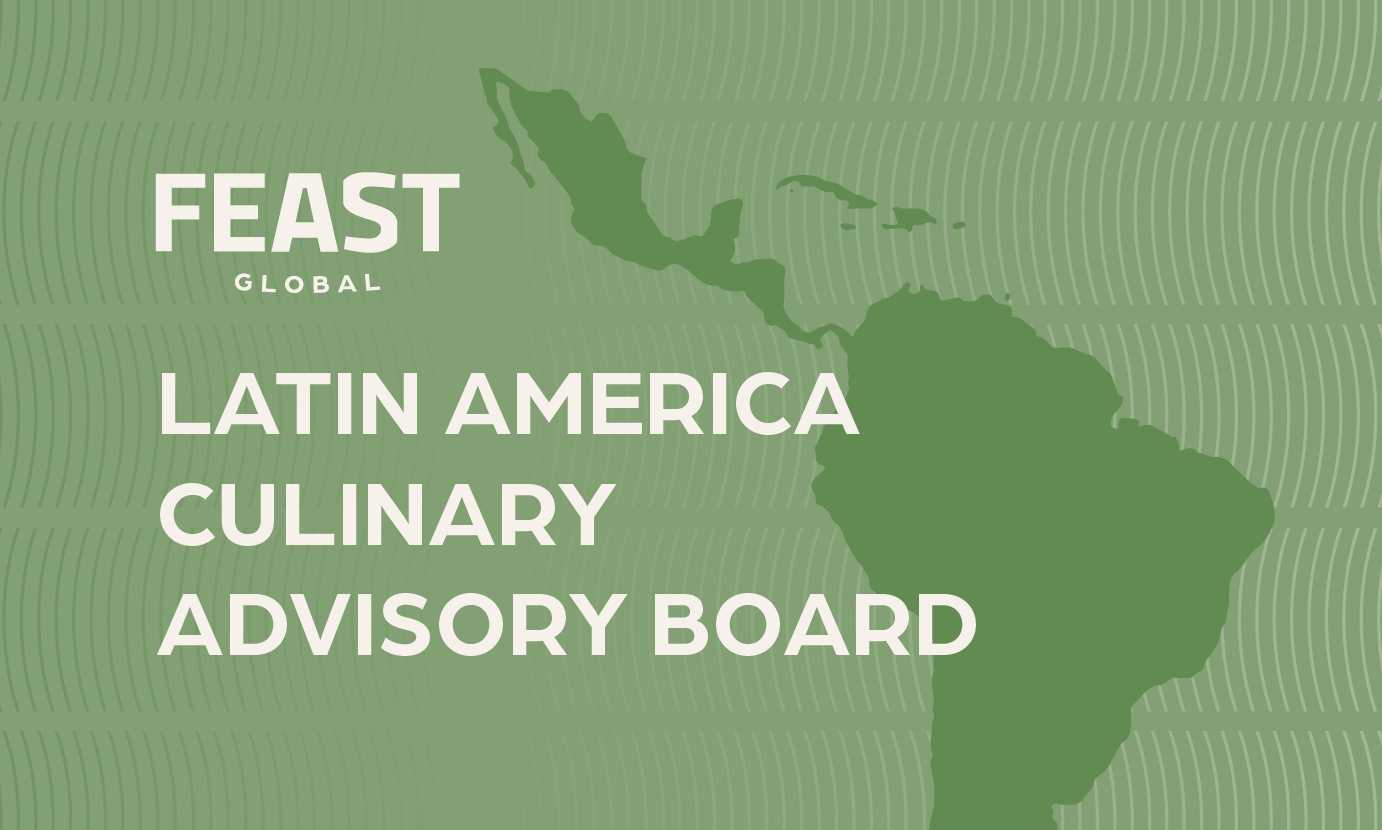 FEAST Global, a renowned global food matchmaker and promoter in the culinary industry, has announced the formation of their exclusive Latin America Culinary Advisory Board. This board will be led by Benjamin Nava Vargas and Azucena Salazar, FEAST Global's in-region representatives based in FEAST Global's Cancun, Mexico office. The board consists of the most influential culinary minds from Mexico, Central America, South America, and the Caribbean. They will assist in evaluating products, market fit, and promotional concepts to help FEAST's clients make informed decisions.
As active buyers in the industry, the board members will serve as FEAST Global's eyes and ears across key regions and culinary business sectors in Latin America, providing insider information to maximize investments in the fast-growing culinary industry. They will also participate in taste tests, polls, and provide general feedback and local connections to producers seeking unbiased culinary evaluations in the market.
Our Latin America Culinary Advisory Board comprises some of the brightest and most influential culinary minds in the region, including award-winning chef Xavier Perez Stone, celebrity chef Ruffo Ibarro, and executive chefs Jonathan Islas, Leonardo Menezes de Souza, Ignacio del Rio Mora, Froylan Ramos, Oscar Trejo, and Paco Garcia.
Xavier Perez Stone is an award-winning chef based in Playa del Carmen, Mexico, known for his international experience and impressive resume, including serving as the private chef for the Spanish Embassy in Mexico and winning Best Chef in Mexico twice. He is currently the Executive Chef and Owner of Axiote Cocina, recognized by the Mexico Gastronomic Guide as one of the best restaurants in Mexico since 2016, and is involved in numerous culinary projects and events worldwide.
Ruffo Ibarra is a celebrity chef and owner of Oryx Restaurant and Nortico, the first speakeasy in Baja. He is known for his philanthropic efforts and commitment to humanitarian causes, working alongside Chef Jose Andres in charities like World Central Kitchen and Fundación Tijuana Sin Hambre. In addition, he was inducted into the Tijuana Hall of Fame in 2022 and is currently serving as the Jury and President of the Mexican Team at Bocuse d'Or 2022-2023, the most prestigious culinary competition in the world.
Jonathan Islas is a talented executive chef from Guadalajara, Jalisco, Mexico, who recently opened the new J.W. Marriott Guadalajara in 2022. With a Bachelor's degree in International Administration of Hospitality, Gastronomy, and Tourism, he trained in traditional BBQ cuisine in West Virginia, and has worked for Marriott International, Starwood-Marriott, and Forbes-certified hotels in Mexico, bringing his culinary skills and passion to each project.
Leonardo Menezes de Souza is a highly accomplished International Executive Chef from Rio de Janeiro, Brazil, currently based in Mexico City, and is widely recognized for his expertise in Brazilian cuisine. He worked as the executive chef for the Embassy of Brazil in Mexico, promoting Brazilian cuisine to a wider audience, and is now associated with a group of Brazilian-cuisine restaurants called Sabor do Brasil.
Ignacio del Rio Mora is an award-winning executive chef at Restaurante Benazuza in Cancun, Mexico, recognized as the #1 restaurant on TripAdvisor since 2016. With an extensive background in Mexican and molecular cuisine, he is a proud recipient of multiple awards and regularly participates in global culinary conferences, writing projects, and food festivals.
Froylan Ramos is a highly respected executive chef with over 15 years of experience in the hospitality industry, known for his exceptional culinary skills and leadership. Hailing from Mexico, Froylan has worked in top resorts and hotels, including the Rosewood Mayakoba, where he spent 11 years and Andaz Costa Rica Resort, where he is currently the Executive Chef.
Oscar Trejo is a talented executive chef with extensive experience in the food and beverage industry in Mexico and the Caribbean. Serving as the property's Executive Chef, he currently leads the Latin-inspired 1609 Restaurant at the prestigious Hamilton Princess Hotel in Pembroke, Bermuda, showcasing his expertise in creating unique dishes with locally sourced ingredients.
Paco Garcia is an Owner and Executive Chef of FOKO and La Pana Bakery & Cafe based in Louisville, Kentucky. Garcia draws inspiration from his upbringing in Mexico City, which he blends with southern (U.S.) cuisine. He was nominated for a James Beard Award and recognized as Best New Chef by Louisville Magazine. He participates in food events, charity events, and cooking classes, including Spanish-language cooking demonstrations and product reviews for FEAST Global Latin American buyer outreach and education.
>>> For more information on the FEAST Global Latin America Culinary Advisory Board, read their full biographies.
These culinary experts will provide essential information such as product pricing guidance, common ingredient specifications, and potential sales volumes, empowering food producers around the world with valuable international marketplace information to expand their market value. The Latin America culinary market is rapidly growing, and buyers in the region require higher volumes of high-quality food products to support their explosive tourism industry and rising domestic demand for gourmet and healthy food products.
At FEAST Global, we strive to empower food producers worldwide with access to valuable international marketplace information that can help them understand and expand their market value. Our Latin America Culinary Advisory Board is yet another way that we are paving the path for success for food producers seeking to grow their export business to Mexico, Central America, South America, and the Caribbean.
If you are ready to make an impact and grow your business in Latin America, FEAST Global invites you to contact us today to schedule a free discovery meeting to learn how we can work together to grow your food business.