FEAST Global to Host Georgia Pecan Tour: An Immersive Experience for Culinary Buyers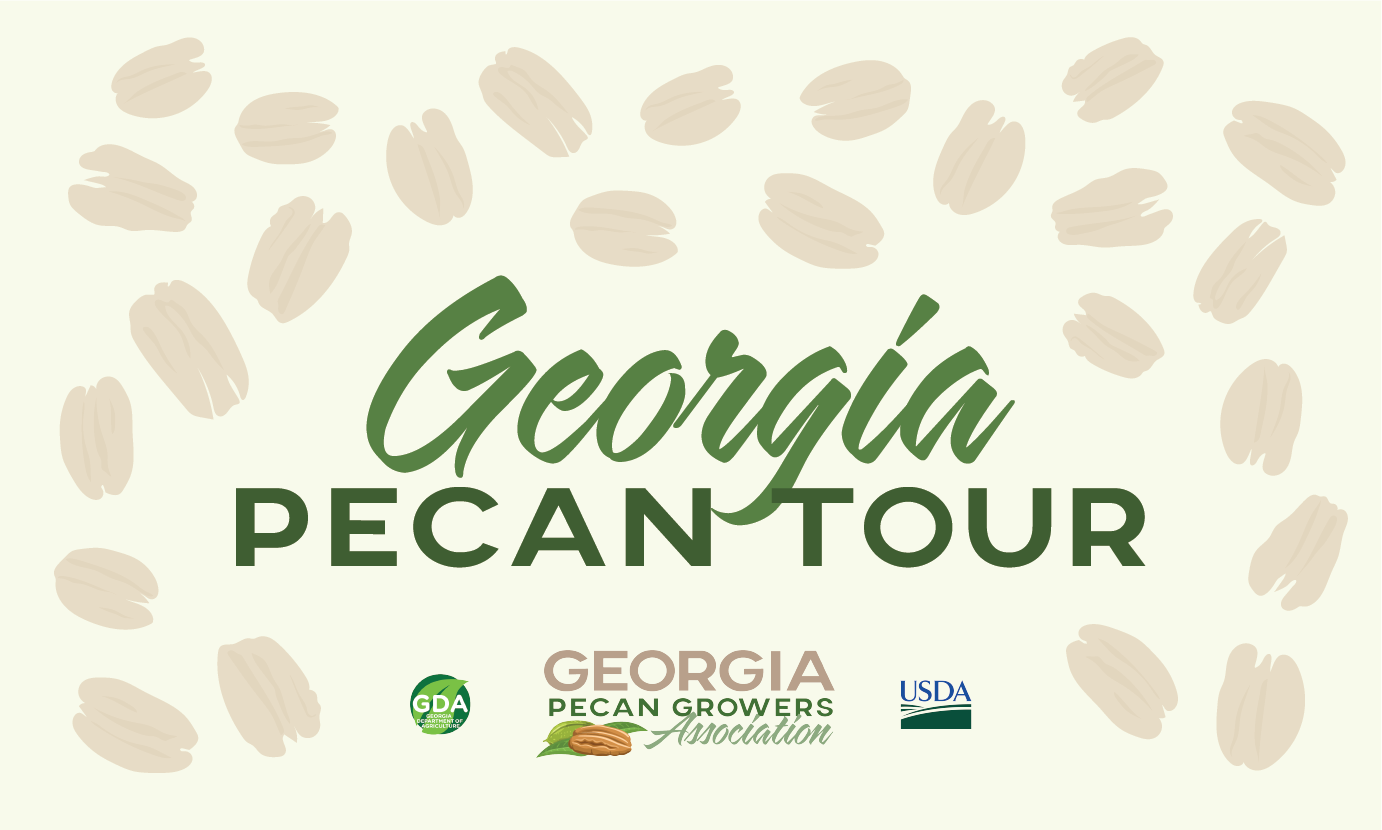 The Georgia Pecan Growers Association, in partnership with the Georgia Department of Agriculture and USDA, has awarded the contract to FEAST Global to host the first ever Georgia Pecan Tour. The Georgia Pecan Growers Association has been supporting its members and promoting their pecans since 1965. They support growers in all aspects of marketing and education. The tour aims to increase the understanding and use of Georgia Pecans by culinary buyers and expand sales of Georgia Pecans.
FEAST Global is a U.S. based company that produces domestic and international food promotions and has offices in the U.S., Latin America and Asia. They are the first firm of their kind and are on a mission to improve the food system by connecting leading culinary buyers to exceptional ingredients.
Georgia Pecan Tour to Host Culinary Buyers
Culinary buyers, the largest purchaser of food in the developed world, are the target audience for the tour. They purchase high volumes of food and beverage products in bulk packaging, and price is not the only factor in their purchase decision. Culinary buyers are busy and very discerning customers who make buying decisions based on price as well as nutritional value, food safety, traceability, brand or product stories, relationships with producers, flavor profiles and much more.
What is the Purpose of the Georgia Pecan Tour?
The purpose of the tour is to increase the understanding and use of Georgia Pecans by culinary buyers and increase sales of Georgia Pecans. For buyers, this is a unique and exclusive opportunity to learn about the various sizes and varieties available, how the native tree nut is grown and harvested, and be able to trust the flavor and production methods, safety, and availability of premium Georgia pecans.
Itinerary Overview:
The two-day tour will start on Tuesday, September 26, 2023, at Southern Woods Plantation near Sylvester, Georgia. The itinerary includes orchard and sheller tours, product sampling sessions, and a collaborative cooking session in the kitchen. The tour will also feature relationship-building activities like skeet shooting and fishing, tabletop displays by participating growers and one-on-one meetings.
The event is very exclusive, limited to 15 culinary buyers from a range of business sectors, including airlines, professional sports teams, production bakeries, restaurant groups, hotels and resorts, meal kit companies, premium grocery stores, ice creameries, snack and candy makers, food distributors, food exporters, and more.
There is no cost for an invited culinary buyer to attend this exclusive event. All overnight lodging, meals, and local transportation will be provided upon arrival.
Learn More About the Georgia Pecan Tour
To learn more about the Georgia Pecan Tour, contact FEAST Global directly.
If you want to host a tour to showcase and expand the use of your product in the marketplace, FEAST Global can help. Schedule a discovery call to explore your options and the potential return on investment with our team.