FEAST Global Launches India Culinary Advisory Board to Enhance Market Access for Food Producers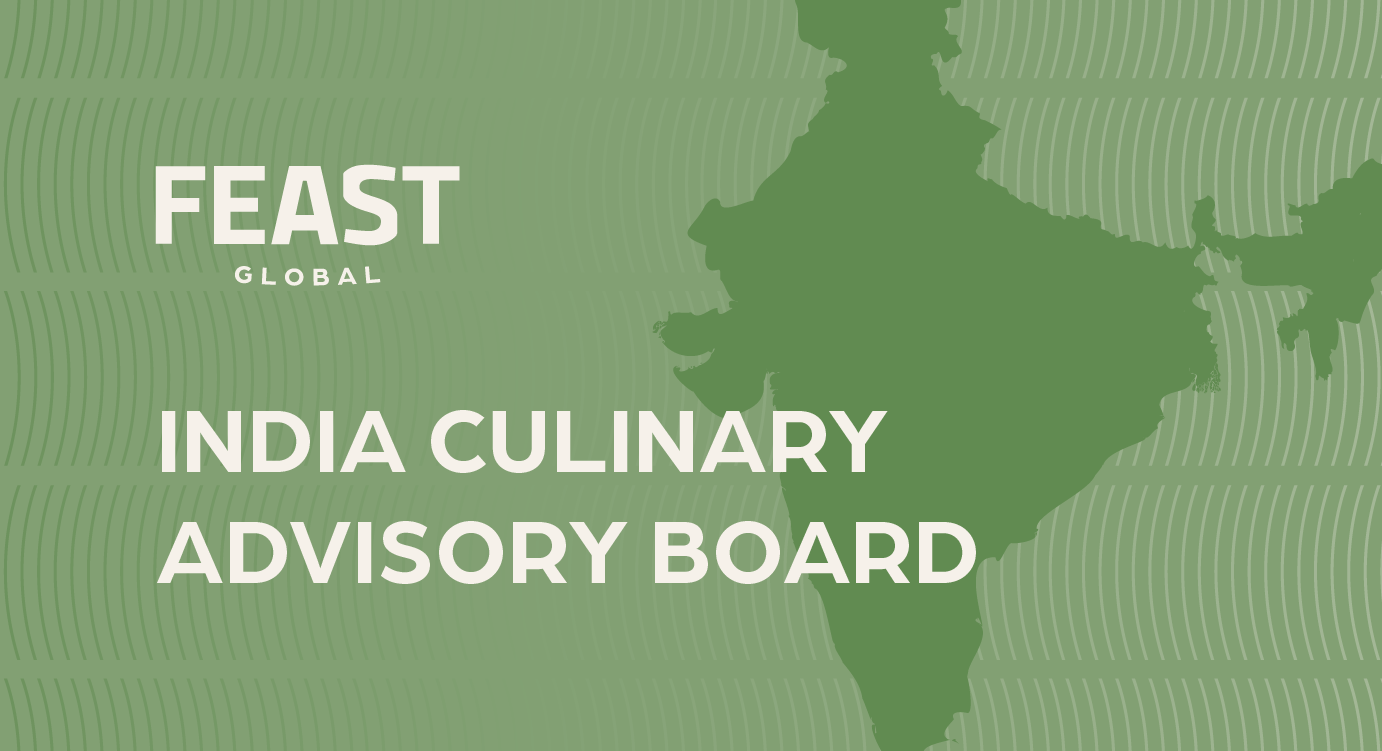 FEAST Global, a globally recognized food matchmaker and promoter in the culinary industry, is excited to announce the formation of its exclusive India Culinary Advisory Board. Comprising world-class culinary professionals, this voluntary board is committed to promoting culinary excellence in India and contributing to the growing global influence of Indian cuisine.
Andy Chapman, Founder and Chief Executive Officer at FEAST Global, stated, "Our commitment to India and the formation of this board is inspired by our belief in India's potential to lead the global culinary scene. The talents and character of individuals represented on our FEAST Global India Culinary Advisory Board are a testament to this belief."
He continued, "We aspire to catalyze India's rise to culinary prominence, positioning its culinary reputation where it rightfully belongs – at the top. Facilitating access to the finest ingredients for importers, distributors, and culinary professionals in India is a crucial step toward achieving this goal."
Board Leadership
FEAST Global's India Culinary Advisory Board will be led by Prateek Arora, who serves as FEAST Global's in-region representative at the Delhi, India office. The board includes influential culinary experts from across India and Indian cuisine specialists in the U.S., all boasting extensive international experience and accolades that underscore their culinary expertise.
Board Member Highlights
Chef Sagar Bajaj

, Culinary Head at First Fiddle, overseeing 30+ restaurants and 15 franchised brands across India.

Chef Prakash Chettiyar

, Executive Chef, JW Marriott Kolkata, with over 14 years of culinary experience spanning top brands like Oberoi and Marriott.

Arjun Datta

, Managing Director and Chief Operating Officer at the International Institute of Culinary Arts (IICA) in Delhi.

Chef Arun Mathur

, Executive Chef at The Oberoi Hotels and Resorts, presently leading Trident, Gurgaon.

Chef Narender Singh

, Corporate Chef for BelCibo Hospitality, leading Khubani at Andaz Hyatt Aerocity Delhi.

Chef Dipender Tiwari

, Corporate Chef for BelCibo Hospitality, spearheading new corporate culinary investments.

Chef Neeraj Tyagi

, Culinary Consultant for Nohm Hospitality Group, leading multiple upcoming restaurants in Dubai and a new Hyatt Andaz property under development in Hyderabad.

Arvinder "Dickey" Vilkhu

, President & Executive Chef, Founder of Saffron Nola & Saffron Caterers, with 40 years in the Food & Beverage industry, bridging Indian and New Orleans culinary traditions.
>> Read full board member biographies here.
Role of Advisory Board
These esteemed advisors will evaluate products, assess market fit, and devise promotional strategies to empower FEAST's clients in making informed decisions within the world's most populous country. They will also act as ambassadors for Indian cuisine, engaging in culinary exchange opportunities globally to accelerate the promotion of Indian culinary excellence alongside world-class ingredients.
As active stakeholders in the industry, board members will serve as FEAST Global's eyes and ears across key regions and culinary sectors in India, offering insider insights to maximize investments in one of the world's fastest-growing economies. Additionally, they will participate in taste tests, surveys, and provide invaluable feedback and local connections to producers seeking impartial culinary evaluations in the market. Collaboratively, they will work on projects to garner well-deserved global recognition for Indian cuisine and culinary professionals.
Company Information
FEAST Global, headquartered in the United States, is dedicated to empowering food producers worldwide by providing access to valuable international marketplace insights that can facilitate market expansion and growth. The India Culinary Advisory Board exemplifies our commitment to paving the path to success for food producers looking to expand their export business in India while elevating the status of Indian cuisine in the global culinary landscape.
If you are ready to make an impact and grow your business in India, FEAST Global invites you to contact us today to schedule a free discovery meeting. Learn how we can collaborate to expand your food business and contribute to the flourishing future of Indian cuisine on the global stage.